My son wants to make money. He wants to start an online business or find a simple way to make money online. First he offered to help pay the bills if I helped him in his money making endeavors. Then he offered to pay the mortgage. But in the end I heard through the grape vine that he wants to make money so he can buy a friend (girl) a gift.
Here I am proud that he is interesting in learning how to make money (learning is good). I am also happy that he came to me and didn't try to figure it all out on his own, though I am sure he tried, only to find that online money making opportunities require you to be a certain age. But as proud as I can be, I am sort of stuck between a rock and a hard place. If I knew how to make money online (easily) I would have already been doing it.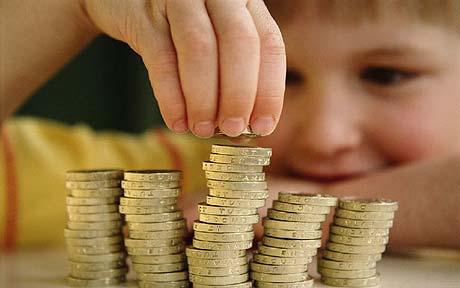 Kid become rich in 21 days
While some may think teaching my children about money, finances and such is wrong, that I should teach them to be happy because money is evil. I offer to you my humble opinion on that subject in another post I wrote "Money is not evil – being poor is evil."
How to become rich online? I certainly know that money can be made online. In 2004 I read a government report that stated the amount of people working full or part time online was estimate to be above 700,000 and that it would grow by leaps and bounds. The economy has faltered, no one has truly forgotten the dot.com bubble, but there are millions of people around the world not only making full or part time incomes online, some have become millionaires. Take for instance EvanTubeHD it has been reported that this 8 year old (with the help of Dad) has earned $1.9 million dollars (that's in one year) with his YouTube channel.
It can be done. It has been done. So how do I help my son without bursting his bubble or giving him false hopes?
Money and kid become rich in 21 days
It doesn't look like my son has the "become rich" fever. He simply wants to make YouTube videos and earn some money to help me pay the mortgage (buy his sweetie a gift).
So what I plan to do is to motivate him, to use this opportunity to open his mind to all the possibilities. But first – let's not think that it is as easy as what others tell you online. If it was easy, like Eric Thompson (motivational speaker) likes to say, "If it was easy everybody would be doing it". Without bursting his bubble I want him to understand that the internet is filled with scams. Second we have to face the reality that he is a child – currently not even old enough to have a Facebook account. This means we are going to have to work together. We need patience; he as well as I will need to understand that this is a gradual step by step process. The third point is the most obvious, everything goes under my name and Dad is going to have to create some "fake" accounts (don't tell anyone). I do not want my email or Facebook account being spammed or worse.
I firmly believe in learning – children learn best by doing, being active, and getting their hands dirty. So this means I have to let him do much of the work and if he fails, he has to learn from his mistakes.
The good news is that he has already made $1.20 online. Of course this is from a website that requires you to listen to snippets of music and to write a review about the music. Personally I like the "write the review" part – he can practice his writing skills. But I am concerned he will soon see that he can't earn $12 dollars an hour like a YouTuber promised.
Keeping it Simple
My plan is simple, to "become rich" may not be his goal but making money is. So despite my efforts over the years of trying to teach him how money works, finances and I even had him read "Rich Dad Poor Dad" which he enjoyed. I want to set up a few ground rules for him and hope that these safe guards will help him learn a few things and maybe, possibly – he will become rich and I can retire early.
Kid Become Rich baby steps
1. Cannot join any business or venture without me (Dad) investigating the business.
2. Cannot use real names or personal accounts.
(Many of these make money companies are scams – security and safety is important)
3. The true goal is to learn (not to become rich).
Even if I think the idea or business is silly or worthless – let him try. He may surprise me. After all there was Gary Dahl who made a million dollars with the Pet Rock idea.
4. Your money, your online business, your work.
I am here for support and protection. I am not here to do the work for you.
5. Understand it takes time.
It can be done. Money can be made online but it will take time. Whether it's doing reviews or creating a following at YouTube, Twitter, Instagram or any other social site. I have to be patient with him and he has to be patient with results.
6. Create a plan, stick to the plan.
Teach real world experience to son. He doesn't need to know that I am teaching him how to manage, to be responsible, how to prioritize and so forth.
7. Above all – Have fun!
In the end I have no guarantee this is not just a passing fancy. Take it for what it's worth and have fun along the way.
This could be a memory maker, a dream maker or just something we will look back on one day and laugh about. But I want to make sure that whatever this turns out to be – I enjoy my son, build a stronger bond with him and help him grow up to be the best person he can be. Hopefully the kid will become rich and he can take care of this old man for a change.
Kid become rich in 21 days: tell me what you think on Facebook and Twitter.